New award recognising Indosuez's commitment to diversity
We are proud to announce that Indosuez has been awarded Outstanding Private Bank for Diversity and Inclusion at the Private Banking and Wealth Management Awards 2021 in London!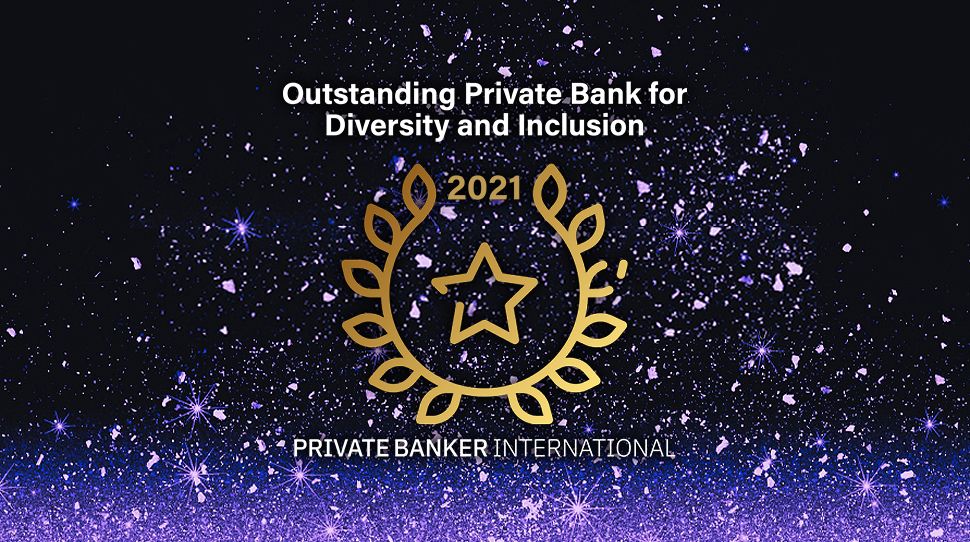 Yet another European award adding to the 2 previous wins in the diversity and gender equality categories at the Wealth Briefing Awards 2021 in Europe and in Asia. It is a testament to the relevance and effectiveness of our Human Project action plan aiming to foster fairness and gender equality and to use our collective mindset as a driving force highlighting the singularity of each.
Among the initiatives emphasised were the publication of the Equal Opportunities Charter and the "Fair-ON-Pay" certification obtained by Indosuez in Switzerland.
This recognition takes on its full meaning in November 2021 during the Crédit Agricole group Diversity Month.
The Private Banking and Wealth Management Awards are organised by Private Banker International, a leading editorially independent briefing service aimed at banks, financial services companies, related intermediaries, and technology vendors in the private banking and wealth management sector.
The award criteria take into account diversity initiatives within the bank's staff and among clients.